For this month's challenge FSC wants to see Sound Of Music – My Favourite Things or Use Your Favourite Stamp which Leanne picked as her theme.
Raindrops on roses
And whiskers on kittens
Bright copper kettles and warm woollen mittens
Brown paper packages tied up with strings
These are a few of my favourite things
You can either pick something from the verse above or use your favourite stamp, I chose Whiskers on Kittens.
Had so much fun colouring the kitten with water colour pencils plus the background has been created using the same colours.
Had to take care with the colouring plus how much water was added as I actually did everything on the card front itself. This was an achievement as the card wasn't water coloured stock plus there was a risk of pitting if I added too much.
Very unusual for me but I have only used two stamps on my card. The kitten is a discontinued one called 'Sitting Pretty' and the quote comes from a Stampers Anonymous set … Urban Tapestry.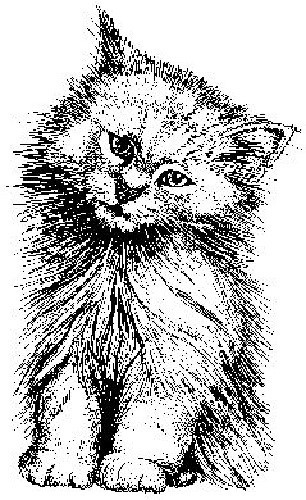 Would really love it if you hopped on over to see all the DT's work as they are simply stunning. Also don't forget that the winner of this challenge has $20 to choose anything they like from Flonz's store.